Every year, The Writers' Room of Boston supports four emerging local writers who need financial support to secure a quiet place to develop their work. Fellowship recipients receive full membership to The Writers' Room for 12 months (February through January) at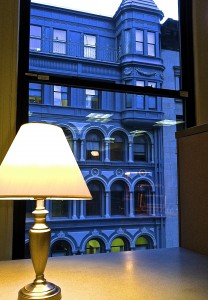 no cost. Members enjoy 24-hour access to a light-filled work space in downtown Boston and the support of an engaged community of writers.
Awards for the Emerging Writer Fellowship Program are based upon the quality of a submitted writing sample, a project description, a CV or resume and a statement of need. The Fellowships are open to writers working in any genre or form. Fellows should be committed to using the Room on a regular basis throughout the 12-month period.
For more information about the WROB Emerging Writer Fellowship Program, visit: writersroomofboston.org/fellowship
Applications are due on December 31, 2014.