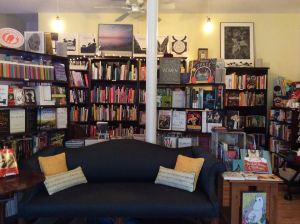 I am now selling handmade books at the  new indie bookstore: Papercuts JP. Owned and operated by Kate Layte, the tiny 500 square foot store is located at 5 Green Street near Centre Street in the middle of Boston's Jamaica Plain neighborhood. For more information about the store, visit: facebook.com/papercutsjp.
I will be selling small books that include my flash fiction or prose poems, as well as blank books to be used as sketchbooks or journals. Here is a sampling:
A Gap and An Opening: An accordion-fold book that includes flash fiction, collage and hand-painted elements.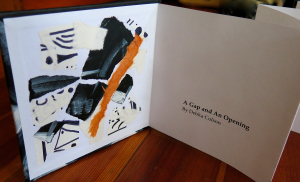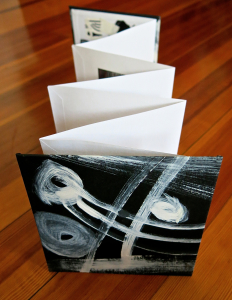 Thoughts About Laundry: Prose and hand-colored photographs that hang from a line of laundry.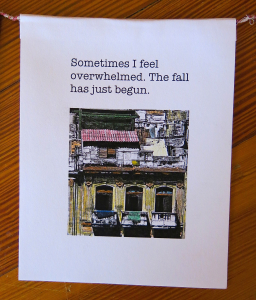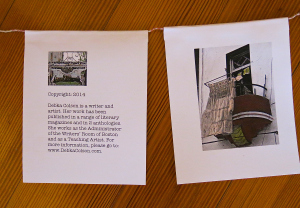 Sketchbooks & Journals: