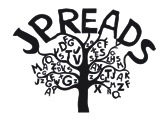 JP Reads, first launched in the fall of 2012, is a community-wide literary celebration that joins together the Jamaica Plain neighborhood to read a single book by hosting an author talk, varied events and shared discussions addressing the themes in the book. This year the volunteer Advisory Board, composed of JP residents with representation from Jamaica Plain's libraries and community organizations, have chosen Madeline Miller's The Song of Achilles, winner of the 2012 Orange Prize for fiction.
JP Reads is sponsoring two Flash Fiction Contests—one for adults (20+) and one for teens sponsored by Tres Gatos, the Jamaica Plain Gazette and The Writers' Room of Boston. The Winner of the Teen Contest will receive a $100 cash prize. The Winner of the Adult Contest will receive a $100 gift certificate for Tres Gatos. Both of the winning stories will be published in the Jamaica Plain Gazette. Winners and Finalists will also be published on the JP Reads website: jpreads02130.org. This year's contest theme is 'The Reluctant Hero."
JP Reads is sponsoring a Flash Fiction Writing Workshop on Saturday, March 28 from 10 AM to noon at the Jamaica Plain Branch Library located at 12 Sedgwick Street near the Monument. Led by writer, teacher and JP resident Debka Colson and supported by funding from the Boston Cultural Council, the workshop is free but space is limited. Open to all writers, teens and adults, participants can preregister by calling the library at 617-524-2053. Though everyone will be encouraged to submit a story to the JP Reads Flash Fiction Contest, such entry is not required.
The deadline for submission to the contest is Monday, April 6, 2015. Full guidelines are available on the JP Reads website: jpreads02130.org/flash-fiction-contest
See also: jamaicaplaingazette.com/…/jp-reads-flash-fiction-contest-begins