My poem "Flotsam & Jetsam" appeared in Issue 11 of SLAB (Sound and Literary Art Book), distributed this spring (2016). The magazine is produced by undergraduates at Slippery Rock University in Pennsylvania. According to their website, SLAB publishes "on-the-cusp poetry, fiction, creative nonfiction, and text-based graphic art. Students who are involved in SLAB have the opportunity to develop themselves as leaders, gain valuable experience in editing, attend national conferences and in some instances, to work with famous authors."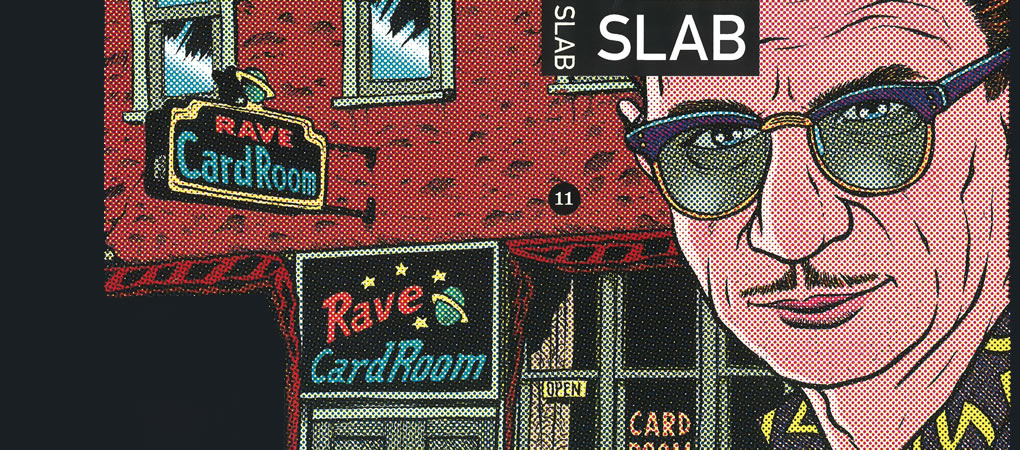 The Association of Writers and Writing Programs awards two National Program Directors' Prizes for undergraduate literary magazines each year to outstanding journals– one for content and one for design. SLAB received the award for content in 2012, which included a $1,000 cash prize, announcements in the Writer's Chronicle and other national media, and acknowledgement during AWP's Annual Conference and Bookfair.
My micro-fiction "A Distant Landscape" also appeared in SLAB, Issue 9, distributed in the spring of 2014.
See: awpwriter.org/contests/national_program_directors_prize_previous_winners for more info on the National Program Director's Prize for Undergraduate Literary Magazines by the Association of Writers and Writing Programs (AWP).
For more information on SLAB, go to: slablitmag.org