From Folio Literary Journal:
Contest entrants, we love you all. Here are the results of our 2015 fiction contest, judged by Lydia Millet.
It is our pleasure to announce our winners this year as the following three authors: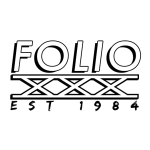 1st place: Laura Distelheim, "Meanwhile, Over in Pima County, Arizona, the Medical Examiner Unzips a Body Bag Containing the Latest John Doe Brought in From the Desert"
2nd place: Michelle Wright, "Long Thin Strip"
3rd place: Debka Colson, "New Shoes"
Folio is a nationally recognized literary journal sponsored by the College of Arts and Sciences at American University in Washington, DC. Since 1984, the journal has published original creative work by both new and established authors. Past issues have included work by Michael Reid Busk, Billy Collins, William Stafford, and Bruce Weigl, and interviews with Michael Cunningham, Charles Baxter, Amy Bloom, Ann Beattie, and Walter Kirn. Folio looks for well-crafted poetry and prose that is bold and memorable.
See Folio's announcement: http://ow.ly/JVNsh and website: american.edu/cas/literature/folio