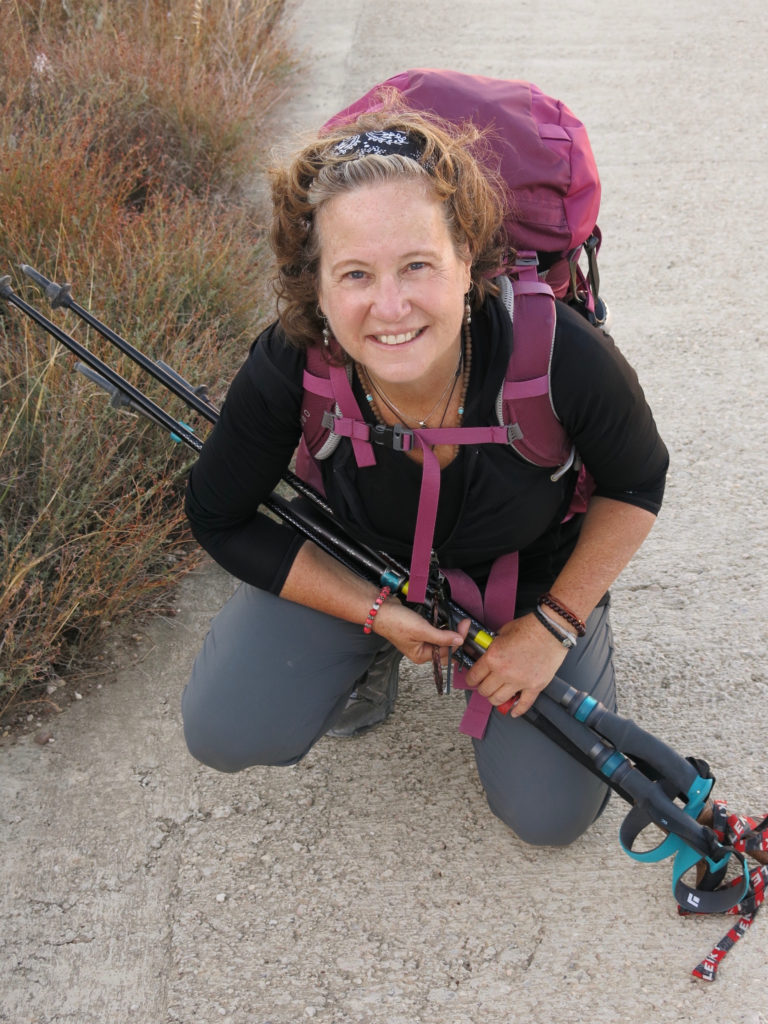 PUBLICATIONS
"Baking Lessons: Needing, Rising and Letting Go." The Rumpus, August 30, 2016. (personal essay) See: therumpus.net/…/baking-lessons-needing-rising-and-letting-go/
"Flotsam & Jetsam." Slab Literary Magazine, Issue 11, Spring 2016. (poetry) See: http://www.slablitmag.org/issue11_toc.html
"A Brush with the Past." GAMBAZine, Issue 4, June 2015 (creative nonfiction) See: issuu.com/gambazine/docs/gambazine_awake
"New Shoes" (Third Place Winner in 2015 Fiction Contest). Folio Literary Journal, Volume 30, Issue 1, 2015. (fiction)
"One Coffee to Go." GAMBAZine, Issue 3, February 2015. (fiction) See: issuu.com/gambazine/docs/gamba_memory_3
"Namaste." Passing Through Journal, Issue 1, January 2015. (creative nonfiction)
"A Distant Landscape." Slab Literary Magazine, Issue 9, Spring 2014. (micro-fiction) See: academics.sru.edu/slablitmag/issue9_toc
"Healing in Oaxaca." Sol: Literary Writing in Mexico, October 2013. (fiction)
"Mariachis of Garibaldi." Construction Magazine, July 12, 2013. (poetry) See: constructionlitmag.com/…/mariachis-of-garibaldi/
"Stew and Roses" (Honorable Mention) in Open to Interpretation: Fading Light, an anthology and juried book competition of photography, poetry & prose published by Taylor & O'Neill, 2013. (fiction)
"These Skies" in Open to Interpretation: Fading Light, an anthology and juried book competition of photography, poetry & prose published by Taylor & O'Neill, July 2013. (poetry)
"Following After Williams' Nantucket" in Poetry Cram: The Ultimate Chicago Poetry Anthology, CJ Laity, Editor, June 2, 2012. (poetry)
"Healing in Oaxaca" (earlier version). Roar: A Journal of Literary Arts by Women, Issue 2, Summer 2012. (fiction)
"Raul Matta: Leading by Example."  Quaker Action, Volume 92 Number 2, Summer 2011. (nonfiction/essay) 
"Following After Williams' Nantucket." Poetry Cram 11=Poetry², ChicagoPoetry.com Press, April 2011. (poetry)
"Giving Back: Robert Naka."  Quaker Action, Volume 92 Number 1, Spring 2011. (nonfiction/essay)
"Crafting Violence into Art."  Peacework, Volume 34 Number 377, July 2007. (nonfiction/essay)
"Mature Fruit." North American Review, Volume 291 Numbers 3-4, May-August 2006. (poetry)
"Hospitality." NEWN, Volume 12 Number 1, Summer 2005. (Winner of 2005 Flash Fiction Contest). (fiction)
"Cutting Like a Knife" (2005 Flash Fiction Contest Winner). NEWN, Volume 12 Number 1, Summer 2005. (fiction)
"Tibet: The Untold Story of Chinese Genocide."  The Maine Progressive, March 1990. (nonfiction)
"Reflections on a Brigade."  Framework, Peoples Center for Housing Change, Volume 3 Number 2, June 1988. (nonfiction)
"Tibetan for Trekkers and Travelers" co-authored with Wangyal Norbu and Arlene Blum, Himalayan Trekking Course, U.C. Berkeley, 1985. (nonfiction)
TO ORDER A COPY OF THE ANTHOLOGY TITLED OPEN TO INTERPRETATION: FADING LIGHT, VISIT: open2interpretation.com/purchase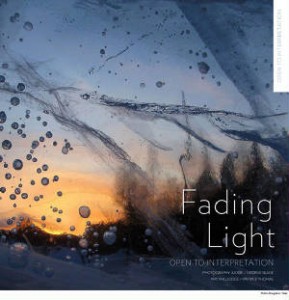 Open to Interpretation: Fading Light                                               Hardcover, 96 pages, 10.5 x 11 inches, 32 color images with 64 interpretations.  ISBN: 978-0-9848064-2-3. Price: $55.00.                       This book includes 2 works by Debka Colson: "Stew and Roses" (received Honorable Mention) and "These Skies."
TO ORDER A COPY OF POETRY CRAM: THE ULTIMATE CHICAGO POETRY ANTHOLOGY, VISIT: createspace.com/3700807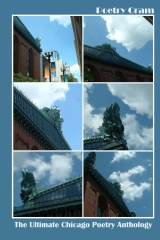 This book includes a poem by Debka Colson titled "Following After Williams' Nantucket."
CJ Laity, Editor                                                   Publication Date: Jun 02 2012
ISBN/EAN13:1466400684 / 9781466400689
Page Count: 440
Color: Black and White
Related Categories: Poetry / Anthologies, List Price: $20
AWARDS
2017 Finalist for Howard Frank Mosher Short Fiction Prize from Hunger Mountain: the VCFA Journal of the Arts.
Boston Cultural Council grant awarded from the Opportunity Fund to design and teach a series of summer 2017 poetry and prose creative writing workshops for the Jamaica Plain Branch of the Boston Public Library.
2016 Semi-Finalist for 1913 Press Prize for First Books for the manuscript Gaining Ground, A Memoir in Essays, Vignettes, Photos and Verse. 
3rd Place Award for 2015 Folio Literary Magazine Fiction Contest on "Conflict."
Residency and grant awarded at the Vermont Studio Center, April 2015.
Fiction Finalist for the Fifth Annual (2014) Normal Prize. (See: thenormalschool.com/…/the-fifth-annual-normal-prize-winners)
Short List for the 2014 anthology Out of Many: Multiplicity & Divisions in America Today. 
Merit Scholarship awarded for the 2014 Writers in Paradise writers' conference at Eckerd College in St. Petersburg, Florida.
2013 Ivan Gold Fellow at the Writers' Room of Boston.
Finalist for the 2013 Nancy D. Hargrove Editor's Prize for Fiction from Jabberwock Review.
Short List for Finalists for a Novel-in-Progress in the 2013 Faulkner-Wisdom Creative Writing Competition.
Honorable Mention for short fiction in Open to Interpretation: Fading Light, an anthology and juried book competition of photography, poetry & prose, 2013.
Short List for 2013 Arcadia Short Story Contest.
New England Writers' Network (NEWN) 2005 Flash Fiction Contest Winner.